ႏို၀င္ဘာလကုန္ ThxGiving ေန႔ကေနစျပီး ခရစ္စ္မတ္ကာလ ၁ခုလံုးဟာ ေစ်း၀ယ္လို႔ေကာင္းတဲ့ ကာလ၁ခုျဖစ္ပါတယ္။ မက္ခ္ႏွင့္ပတ္သက္ျပီး ေဆာ့ဖ္၀ဲေတြလိုခ်င္သူမ်ားအတြက္ အေကာင္းဆံုးအခ်ိန္လို႔လည္း ေျပာလို႔ရပါတယ္။ ေစ်းေတြမတရားခ်ထားျပီး ၀ယ္လို႔အရမ္းတန္ေၾကာင္း ကြ်န္ေတာ္က အာမခံပါရေစ။
Check out the following Whopping Promotions, guys! It's enticing.
MacUpdate
Currently my favourite for this week :D - Its lucrative bundle apps are tempting. Don't miss it!

GiveGoodFood2YourMac
Feed your mac with good food. The more you buy, the more discount you will get!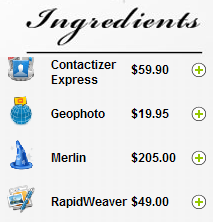 MacSantaDeals
Santa loves Mac. He's generous enough to give away 20% on many products, too!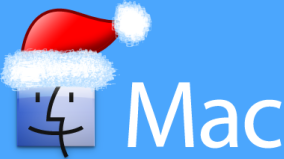 MacZot
These fantastic daily savings from MacZot will make your life on Mac more tasteful.

MacHeist
Oh, our fantastic promotion house will be coming soon, again. Don't forget to keep an eye on it!
(Some people thumbs up it's the best)

Enjoy the apps you love. Merry Christmas.
Rgds,
WaiPK